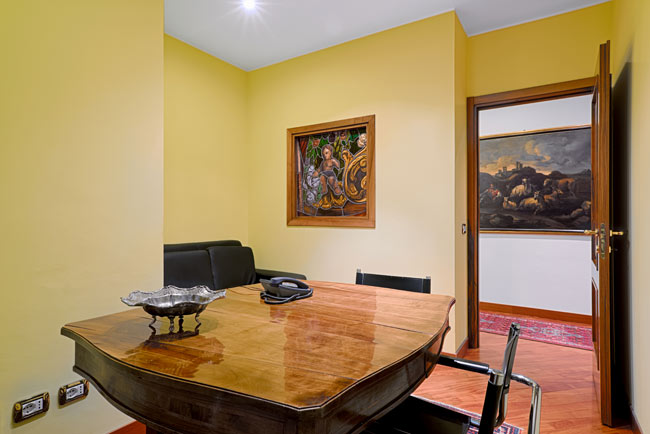 Studio Lanteri's main goal is an ethical relationship with its clients.
An ethical relationship with its clients is the guiding principle that Studio Lanteri seeks to protect, for clients big and small, in any field or industry.
That principle manifests in a variety of ways, which we will summarize below:
Trust, diligence, understanding, integrity, and organization
An ethical relationship with the client is based on reciprocal trust, first and foremost. It is based on the firm's delving into the client's issues, and diligently searching for an optimal solution.
That goal – something we have striven for each and every day for almost seventy years at Studio Lanteri – sets our work product apart, irrespective of the specific team member tackling the issue at any given time.
Hand-in-hand with that goal is our focus on the quality and promptness of our customer service.
Studio Lanteri's program of services, once the firm has been engaged by the client on a specific issue, generally moves along the following path: an initial assessment and investigation period, a research and analysis period, then a review and selection of various available options, and finally a presentation period in which the findings are provided to the client verbally, or in writing (Italian, English, or French) upon request.
The stages described above require identifying, for each new case, one or more professionals and/or associates, each one of whom will participate in accordance with their own training and expertise. A supervisor monitors and directs all efforts, and is ultimately responsible for the quality and timeliness of the overall professional services rendered.
The firm believes that maximum efficiency and efficacy can be provided to the client only when there is a thorough understanding of the client's history and their business practices. For these reasons, Studio Lanteri seeks to develop long-lasting relationships with clients, based on reciprocal trust and diligence as noted previously.
Through that lens, and as we strive to provide the highest quality service to our Clients, Studio Lanteri customizes its offerings, eschewing a one-size-fits –all approach which often prove to fall short of a client's specific needs, and whose value to the client drops off sharply in the medium to long term.
Moreover, Studio Lanteri believes that professional services provided to the Client must be provided in an entirely autonomous way. An ethical relationship with a client is one of integrity. Therefore, as we seek to find innovative, customized, and effective solutions for our clients, we are guided by the principle of utmost integrity, matching or exceeding those ethical obligations imposed by our respective professional and legal boards.
Beginning in 2002, thanks to the EDP software produced by a nationally recognized software manufacturer with which we have a preferred relationship, we have implemented a sophisticated case-management system that allows us to identify and monitor the sources and data used to carry out each professional engagement with a client. The system further allows us to catalogue and update the data and documents related to our performance under these engagements, so that we can continually track project status, and provide updates on the same. That organizational system allows us to maintain transparency in our relationship with our clients, and to give each client the most complete and accurate service for their needs.
Cost-benefits and fee schedules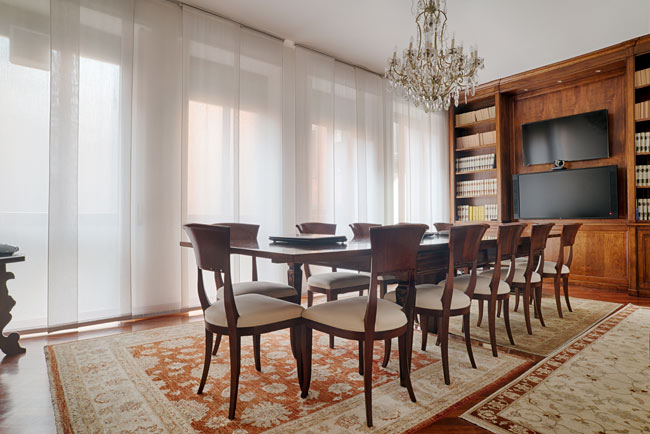 An ethical relationship with the client begins with an initial assessment of the benefit the client derived from services the firm provides, bearing in mind the costs the client will incur to obtain those services.
To that end, our case-management system as we noted above allows us to significantly reduce the time needed to carry out our engagement. This in turn allows us to provide competitive rates at a quality level in line with the rest of the market.
For its own operations, Studio Lanteri – except as required in specific instances – generally uses fee schedules based on time actually spent to handle everything necessary to carry out the professional task assigned to us. The hourly rate depends on the experience of the professional and/or associate assigned to each case, as well as the type of case entrusted to us.
Given Studio Lanteri's consolidated experience in handling a broad array of issues for a diverse clientele, the firm can almost always determine at the outset the time needed to complete a specific service. This allows us to provide a comprehensive estimate to the client.
That time-based fee schedule has not, as of today, led to any significant deviation between our assessment and client expectations. This type of fee schedule has moreover become increasingly popular, especially in light of the great uncertainties that can follow from applying flat rates standardized for each type of profession. Furthermore, given the broad spectrum of issues we handle within each case assigned to use, a fee proportional to the actual value of the case itself would not be cost effective.
Specific criteria and different fees are used for litigation services.
Finally, we note that Studio Lanteri sets aside a portion of its profits for social welfare and charity and to develop programs that lead to the betterment of mankind.